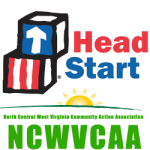 IN-HOUSE VACANCY ANNOUNCEMENT
Position:                        Community Collaborative Classroom Teacher
Department/Program:     Head Start
Classification:                Hourly/Part Year Full Time
Description:  Responsible for implementation of service areas as outlined in the Program Plans and County Pre K Agreements.
Qualifications: Bachelor's Degree in Early Childhood, Preschool, Child Development and Family Studies, Early Childhood Special Education, or an Early Education Field from an accredited college/university.  A minimum of one (1) year preschool teaching experience.  A related early childhood credential may be considered if meets HS Waiver status and WVBE policy.  Planning and organizational skills; accurate record keeping and reporting skills.
Job Requirement:   Work hours as assigned by Children Services Supervisor; occasional evening/weekend hours and overnight travel as required; when children are present, Teachers are required to be in the center one half hour prior to their arrival and one half hour after their departure; valid driver's license; safe driving record; vehicle with adequate insurance available for on the job use; criminal background check; Protective Services Record Check; initial Health Assessment and required updates; annual TB Risk Assessment or TB screening by Mantoux method; first aid card; CPR card;  food handlers card; and complete application for Career Pathway Registry (STARS) along with application for Trainer Registry.
Physical Demands:  While performing the duties of this job, the employees occasionally are required to stand, walk, sit, use hands, drive an automobile, talk, and hear.  The employee must occasionally lift and or move up to 25 pounds.
Positions Available in:   Marion County
Wage:  $15.33-$16.09 hourly or current wage (whichever is greater) + $2000 Annualized Wage Adjustment if obtain or receive a Professional Teaching Certificate (In affect as long as employed in this position).  Reimbursement for tuition and books for classes required to fulfill employment to complete Bachelors Degree/Temporary or Permanent Authorization.
Apply:  Applications available at North Central WV Community Action offices or any Head Start center.  Return completed application to:
Roberta DeMarco, Children Services Supervisor
Marion County Head Start
1304 Goose Run Road
Fairmont, WV 26554
Phone:  304) 363-3311
Closing Date:   September 13, 2017
NORTH CENTRAL WV COMMUNITY ACTION – HEAD START
is Equal Opportunity Employer.