Board Member Needed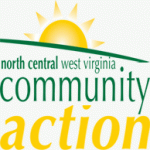 North Central WV Community Action Association, Inc.
NCWVCAA is seeking someone to fill a vacant seat on the Board of Directors under the Private Sector.
This can be an individual representing an organization and/or an individual working
within an organization such as business, religion, law enforcement, legal, labor and other
professions. You must reside in one of the following counties: Marion, Monongalia or
Taylor. This is an unpaid position; it is on a voluntary basis. Inquiries/applications
available by calling the NCWVCAA Corporate Office at 304-363-2170 ext. 129 or email
dvandetta@ncwvcaa.org Return applications to: Debbie Vandetta, NCWVCAA, 1304
Goose Run Road, Fairmont, WV 26554. Application closing date: 9/11/17.
Please Contact:
Debbie Vandetta
NCWVCAA
1304 Goose Run Rd.
Fairmont, WV 26554
Phone: (304) 363-2170 Ext. 129
**a message may be left if needed