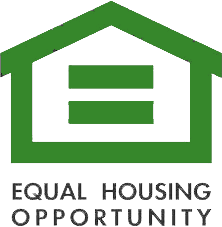 Affordable Housing Development
As a certified Community Housing Development Organization (CHDO), North Central WV Community Action Association applies for funding each year to develop affordable housing for rent and/or purchase.  Projects can be located in any of the North Central's nine counties, and locations are based on community need and funding.  NCWVCAA strives to provide low-income families with safe, clean, and affordable housing, recognizing that housing is a core component in realizing the dream of each family to become self-sufficient.
Housing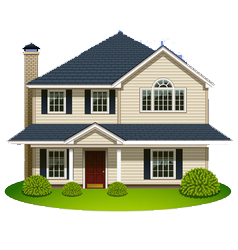 USDA Loan Packaging
North Central WV Community Action Association (NCWVCAA) is a certified loan packager for USDA Rural Development 502 Direct Mortgage loans and 504 Home Repair loans and grants. As a loan packager, NCWVCAA collects all the necessary documentation to be considered for the specific loan product and submits it to the Rural Development office or Packager Intermediary.  NCWVCAA can help you understand the complex requirements and processes necessary in becoming a homeowner or obtaining funds to make repairs to the home you own.
o 502 Direct Mortgage loans are available to income eligible families and individuals who also meet the credit and current housing requirements.
USDA Rural Development's Section 502 Direct Loan Program provides a path to homeownership for low- and very-low-income families living in rural areas, and families who truly have no other way to make affordable homeownership a reality.
o 504 Home repair loans are available to income and credit eligible homeowners. There is no age limit to apply for home repair funds. If you're a homeowner who's 62 or older, you may also apply for grant funds to make home repairs. In most cases there will always be a minimum $1000 loan. This loan usually does not require a lien on the property, however, if the need for repairs is extensive and costly, a lien may be required.
Apartment Rentals – Barbour and Tucker Counties
NCWVCAA currently offers high quality, income eligible housing in Barbour and Tucker Counties.
PROPERTIES:
Mountain View Apartments (Tucker County)
1, 2, & 3 Bedroom Units
(One Handicapped Accessible Unit)
Jameson Street Apartments (Tucker County)
2 & 3 Bedroom Units
Pine View Apartments (Tucker County)
1 & 2 Bedroom Units
(One Handicapped Accessible Unit)
Country Way Apartments (Barbour County)
1, 2, & 3 Bedroom Units
(One Handicapped Accessible Unit)
Southside Square Apartments (Barbour County)
1 & 2 Bedroom Units
(One Handicapped Accessible Unit)
Applicants must be below income limits to qualify.  To verify income limits and request an application, please contact the Barbour County Office at (304) 457-3420 or the Tucker County Office at (304) 478-3536
North Central WV Community Action's service area includes the following counties:
Barbour, Greenbrier, Marion, Monongalia, Pocahontas, Preston, Randolph, Taylor, and Tucker